SEI Shogun Festiva
If the title could suggest to the reader that to make it a Japanese preparer, I'm afraid it would be disappointed, because this strange car comes from the United States.
Made in the 90s by SEI Special Editions Inc.
The first thing that strikes anyone who looks at it, is the wide (too ???) rear wheel arch, which seems to have also hit Mr. Leno, who has one in his collection.
But that name, Shogun
"" "a little something" "" of Japanese would seem to have it, so much so that for this car two American friends, have used the body of a Mazda and the engine produced by Yamaha.
Two motoring enthusiasts
with important experiences, Rick Titus former racing car driver, who once retired became an esteemed journalist, remaining in his world, that of engines.
His friend and partner, Chuck Beck, a former mechanic of Carol Shelby's racing team, later became one of the best-known replica manufacturers of the Porsche 550 Spyder.
One day, the two friends, starting from a brilliant idea of ​​Rick, decided to give birth to this car.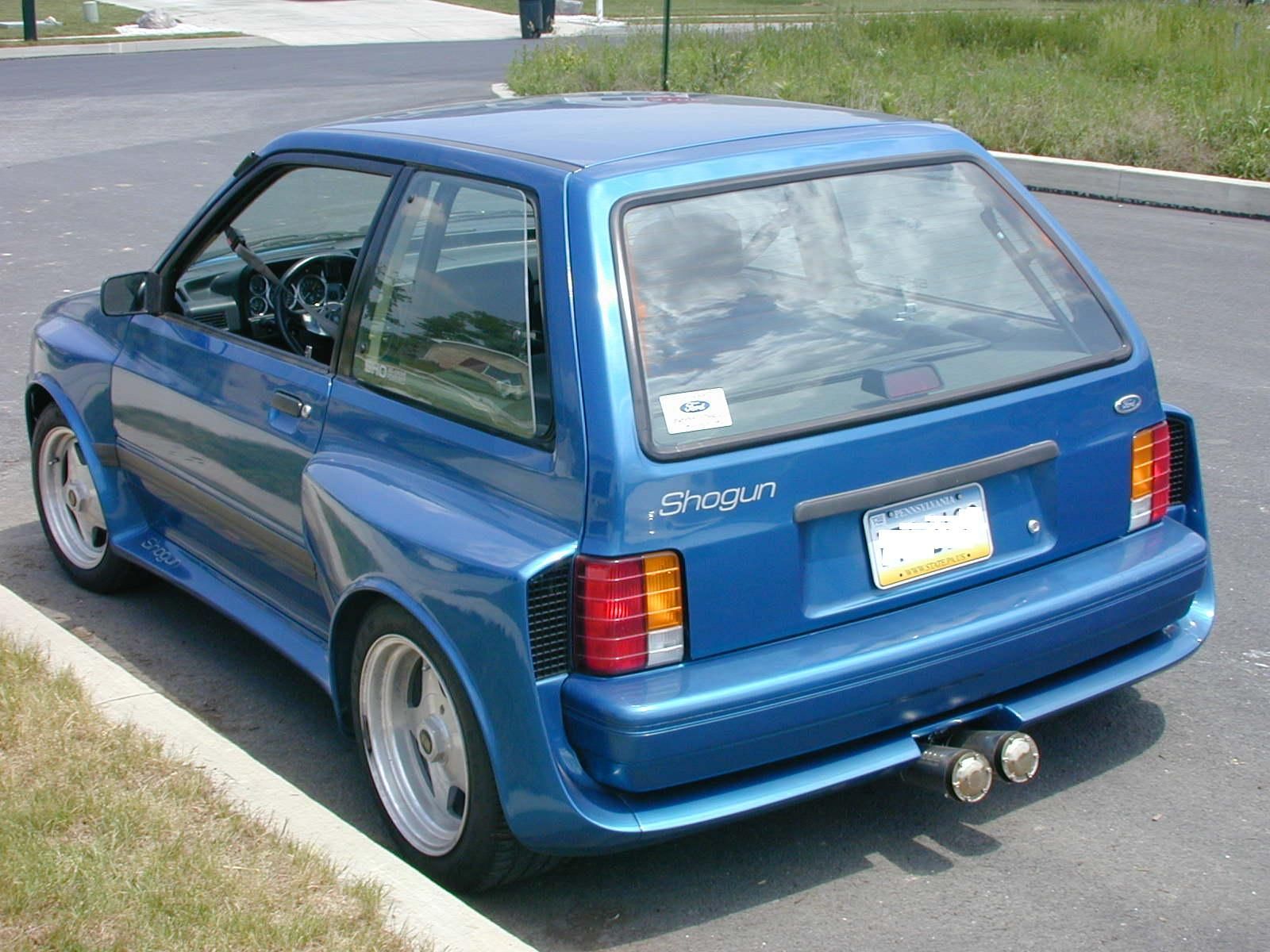 For their SEI Shogun Festiva used as a basis they used the body of a Mzada 121
the engine a six-cylinder V-valve, with 24 valves, 3.0 liters, with a power of 223 hp.
That engine, despite being branded Ford
was produced by Yamaha, the one mounted on our car today, came from an incident Taurus SHO.
SEI Shogun Festiva technical card
ENGINE
mounted posteriorly and centrally
six cylinders with a V of 60 degrees
bore X stroke 89 X 80
effective displacement 2986 cc
compression ratio 9.8: 1 maximum
power 223 hp at 4800 rpm
base and head in aluminum alloy
two overhead camshafts for bank  chain and gears
four valves per cylinder with hydraulic tappets
electronic injection
TRANSMISSION
rear-wheel Drive
dry single-disc clutch
EXCHANGE
five-speed manual
SUSPENSIONS
with independent wheels, with concentric spring, strut units and transversal arms
TIRES
front 205/50 VR15 Rear 245/45 VR16
DIMENSIONS
3658 mm long – 1867 mm wide – 1351 mm high – 2311 mm pitch
WEIGHT
1135 kilograms in running order
But how could such an imposing engine enter such a small car?
By depriving it of the rear seats, and only after having reinforced the frame of a subcompact with a solid steel tube cage.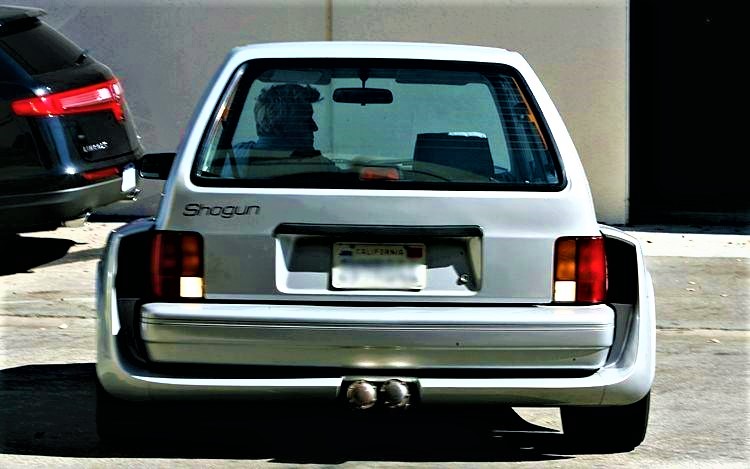 In what was originally the space intended for the small engine
they mounted a rather generous cooling system, with a large-sized radiator, along with the fuel tank.
They equipped their SEI Shogun Festiva of
new and high-performance suspensions, a braking system capable of effectively slowing down a car with similar performance, making it anyway comfortable and drivable by anyone and in any situation and condition.
Its list price was (about) 60,000,000. of Lire, an amount that varied according to the exchange rate with the dollar.

The "strange" cars