Vintage trips
by Google Translate
We are approaching spring
season that invites us to start moving, to go out more.
With this post I would like to start pointing out some places where to go for a walk, a trip, if possible with our vintage car or motorcycle.
They are places close to me, that I know and I attend both for pleasure and for work.
Places where you can easily get there by car or motorbike
and then stop, maybe take a walk and enjoy the views (literally) breathtaking, in any season of the year, but in spring I think it's the best time.
For the Vintage trips
the first stop I suggest you is Val Camonica, precisely Lake Iseo, which I particularly like, that I have been attending for work for years.
I will not elaborate on written descriptions too much
trying to do it with photographs that I think can make the idea better, wanting to try to suggest some goals that I think are very pleasant.
As I did a while ago with the road of the Forra near Tremosine, which I invite you again to walk.
As access routes you can use the two-lane ring road that comes directly to Iseo, paying close attention to the many speed cameras present.
Before taking the ring road you could exit Brescia Ovest and follow the directions for Valle Camonica.
Once you arrive in Iseo you can find parking just outside the historic center
Iseo is well equipped, then go on foot and reach the center and be able to take a nice walk, which has the lake Iseo in the background surrounded by the surrounding mountains.
Not far away you could take the ferry and go to Montisola
a small island, very characteristic, with some small shops, some boat moorings, an enchanting view, also being able to stop for a drink, in a truly enchanting place.
The link if you would like to take the ferry.
Some time ago it became very famous for the work of the artist Christo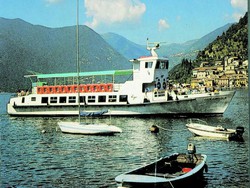 that with a long floating bridge connected the town of Iseo to the small island and to some nearby "islets".
I propose a memory in two photos below.
Always in Iseo you can take the boat and then go around the lake, I highly recommend it, it is very very relaxing and enjoyable.
Not far away you could reach up to Pisogne
a small town on the border between Bergamo and Brescia, with a charming little port, and a breathtaking view.
One of my favorite places, where I try to stop every time I go to those areas for work, gives me a certain calm and serenity.
I propose some of my photos taken this winter, leaving you only imagine how it is in the spring.
Continuing we arrive at Darfo Boario Terme
and there I warmly recommend the small lake Moro, as soon as you arrive you will feel like you are in an almost "fairytale" environment.
A pond surrounded by mountains
where you can easily swim, obviously in the warmer seasons, enjoying another wonderful landscape.
Li, very close, in addition to a small parking there is also a small kiosk where you can stop to relax and refresh yourself, if necessary.
Very close to the village of Marone, another lovely place as I hope you can confirm by looking at the picture below.
Val Camonica is full of attractions, including the rock area, always close to Darfo Boario Terme.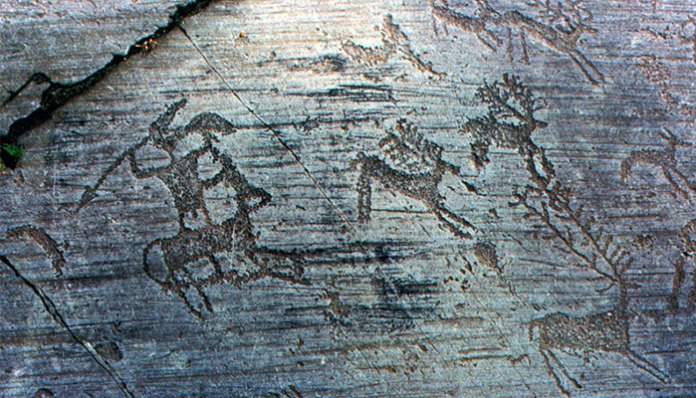 Going up you will meet other very typical villages and villages, arriving also in well-known ski resorts.
When you decide to come back
I invite you to do it along the road on the opposite side, on the Bergamo side, you will once again enjoy an unforgettable view.
Always on the way back to Bergamo, stop at Sarnico, you will do it along a road with yet another beautiful landscape, I apologize for the photos, made by car (of course stopping).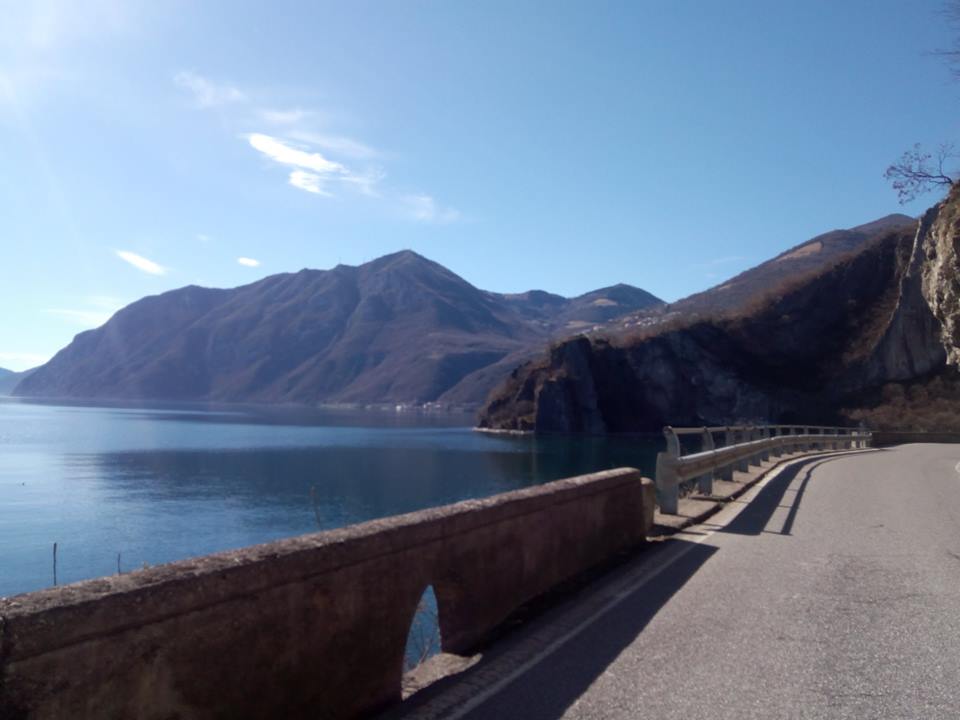 Along the way, always on the Bergamo side, before arriving in Sarnico you could stop off in one of the villages you meet, or always along the path in an open space, appreciating what surrounds you.
Closing your vintage trips with Sarnico in beauty
where I suggest you stop for a coffee, a tea, and enjoy once again a beautiful view.
You could choose to do it in one of those places directly on the lake, just out of the country.
After this beautiful trip you will continue or to Iseo and you will resume the same ring road that has brought you or you can continue passing through the Franciacorta.
And in Franciacorta ………………….It is also famous for wine.
For those who still want to go up from the Brescia side
I suggest you visit, even in the "hottest" seasons, where you can take nice walks, Ponte di Legno – Tonale.
I believe that those who ski know him or have at least heard of it, is one of the most popular ski resorts.
place to visit